Robin's Beaming with Hometown Pride for David and friends
by Robin (@myheartsong)
Meet me in St. Louis I did my best to encourage everyone to come here to my hometown for multiple reasons but one of those was that I expected the last show on this leg of the Orion tour to be EPIC … and EPIC it was!
There is nothing like getting to see David in your hometown. Really, there isn't. You want EVERYONE to have a good time and enjoy where you live as much as you do including David, Kari, the band and the crew. I was blessed to have 4 of my peeps to join me here…along with many more that I saw at the show. Anticipation can make it very difficult to sleep but surprisingly, I did manage it on Thursday night before everyone's arrival on Friday.
I live in the St. Louis area however, that is a pretty large area so from where I live it can take anywhere from 25 minutes to an hour or so to get downtown where our hotel and the show both were. I calculated the time the road-trippers (peacesignpam, ArchieTina and LaurieFOD) would be there and got there literally only minutes ahead of them! We were so excited to see each other! There were many hugs. It had been much too long. We talked about going to the Cardinals game…we were right there…but I thought we wouldn't get there before game time. We checked in and waited for suttygal's flight to arrive and for her to drive downtown from the airport. Joanie arrived and there were more hugs!!
By this time we were getting hungry and decided to go to Spaghetti Factory for dinner which is on Laclede's Landing which is a very old historic area with cobblestone roads…very difficult to drive on and literally right on the Mississippi River. While at dinner we learn via David's Instagram that he was at the game!! What was I thinking?! We should've gone! After dinner, of course we had to go and check out the venue. There was a show going on at that time and we talked to a very helpful security man called Subway. We got the scoop about the interior – which we could see from the road because there were windows all along the side of the building (David mentioned those windows during the show saying he'd never performed inside where he could see out a window). We could see the stage and people in there. It really helped to give us a picture of what we would experience the next night! We talked for a good while after returning to the hotel and decided sleep was needed as we had a long and exciting day tomorrow!
Saturday morning we headed out to the Arch, AKA the Gateway to the West. We had tickets to go up to the top. No one in our group had ever gone up with the exception of me. The tram holds 5 people (perfect for us) and is pretty close quarters. Someone…likely Pam…started playing David's Invincible and so we sang along. People in the other capsules could hear us. They definitely aren't soundproof. When we came back down, the employee at the bottom said something like – there are my troublemakers – or something like that. While at the top we looked out at downtown St. Louis on one side and on the other we could see the Mississippi River and Illinois.
After the Arch it was time for lunch so we went to Sugarfire BBQ (Joanie's favorite) for some delicious St. Louis BBQ. And then probably overdid it by going to Ted Drewes, home of THE best and maybe even original frozen custard anywhere. Then, time to go back and get ready!!
We left the hotel plenty early…probably too early but in at least my defense…and maybe 3 or 4 others in our group, we reeeaaalllyyy needed to be up front!! I've been at standing general admission before and it just isn't pretty for this 5'2" gal. I can never see!
For VIP doors opened at 5:45pm and VIP started at 6pm. When we got there, one woman (I hope I'm remembering her name correctly), Mary was in a lawn chair – first in line. She had been there for a while! However she didn't have VIP so she was saving a spot for she and 8 friends. She was a HUGE David fan and didn't get VIP since her friends weren't but was regretting not getting VIP. She even asked whether there were still tix available but the last ticket to St. Louis' SOLD OUT VIP had been purchased literally a day or two before.
One more thing … the acoustics in the venue were INCREDIBLE and while waiting to go in we could hear David rehearsing Imagine and Contigo which of course we learned later he sang in Chicago at the Lion's Club!!
The doors opened and there was our wonderful Kari checking us in!! Since we were fortunate enough to be there early, we made our way immediately to the stage. There were high top tables along the sides of the room as well as tables in the balcony. We wanted to be at that stage!! I will admit, I've been very fortunate to have been in the front row on a couple of occasions but that night I was literally standing there and could even lean on the stage!! At one point during the concert I had to move my hands back cuz I thought David might step on them. It was soooo cool!
Before you know it, here comes David in the side door. There was no backstage. He walked up the stairs along with the band and said hi to all of us! Like in other VIPs he sang Invincible (I LOVE that song from the first time I'd heard it) and Fast Car. Ok, at this point I become the worst recapper of all because I struggle to remember questions and answers…but I'll try…
At some point early on I said "thank you so much for coming to St. Louis". Then he asked where else everyone was from. People were there from all over and locally. In just our little group, we had Ohio, Indiana, Michigan and Minnesota…and St. Louis. When Vidya said "India" he said something like wow, you win for being from the furthest away. Then he asked her where she lived now and she responded Columbia, MO where she's going to school.
He was of course asked about more concert dates. He said they are coming together and more would be announced. I believe someone asked him about Atlanta and he did say, yes we'll be in Atlanta but it'll next year.
I asked him if he'd had any foods specific to St. Louis and he asked what kinds of food. My brain went mostly dead but I did remember toasted ravioli (which is soooo yum) and he said, I did look at that (toasted ravs) but I'm trying to not eat fried foods. You really missed out, David. I didn't think to mention the gooey butter cake (also original to St. Louis) that was there somewhere in the building for them but hopefully David did get a piece later. I do know from conversations with Jay and later Chad and Brady that it was already half gone before the show even started. I know there were more questions but I'm drawing a blank right now…sorry!!
Then it was picture time. When it was my turn, I asked David what it was about Fast Car that he loved so much (he'd said it was in his top 5 of favorites), was it the lyrics or the sound? He said both. He just really likes it. Once again, I totally forgot what I'd intended to say to him when Orion first came out – that I really feel it is his best work to date. Love that music!
After VIP and once everyone else was coming in, someone taped down David's setlist next to his mic. We were literally right there next to it so we reached our phones out and took pics of it. A long parade of phones kept making their way to us from people behind us wanting that same picture. That was just fun to be able to take picture after picture for people.
I know some of you saw periscopes and/or videos but honestly, they really don't do this concert justice. The Old Rock House was ROCKING!! And we were singing to every single song. We jumped to Don't You Worry Child and to Up All Night. We teared up to Broken and Say me. David really seemed to be enjoying himself and I certainly was enjoying this incredible show right here at home!!
For those of you who are actually still reading this, I'm sorry for droning on and on but I do want to say that when the next leg of the tour is announced, do whatever you can to make it to a show!! This has been one of the best if not THE best one I've been to…and I've been to a few…or so.
(Pastel's note: Thanks so much Robin for your insight and for sharing your pictures. Thanks Tina for your amazing pictures as well!!! This was definitely a show not to miss!)
* * * * *
Tina's St. Louis Recap
Tina @ArchieTina also graciously offered to write a recap! Some sweet insights here. This is as much about friendship as it is about David <3 Thanks again Tina!
I was lucky enough to have the opportunity to see David in St. Louis with some of the best ladies I've ever met! It all started with Pam driving to my house,a 4 1/2 hour drive for her. We then drove to Indiana where we met up with Laurie, parked my car and drove to St. Louis in her car. There's nothing like a road trip with these ladies. Pam's misheard lyrics to Invincible made us laugh until our stomachs hurt!!
We arrived in St. Louis and met Robin and Joanie at the hotel that Robin had reserved for us. We hadn't seen each other in awhile so there were lots of hugs. Robin was the best host to her city! It was my first time visiting there. We went to Spaghetti Factory for dinner and after we drove by the venue to check it out. We received a lot of information from the security guard, Subway. Now every time my son wants Subway for dinner….well you know where my mind goes!!
Saturday morning Robin had arranged for us to go up in the Arch. How fitting for us to be there! Afterward we went to lunch at SugarFire(amazing). It was time to get ready for the concert and VIP. We arrived early enough to be the first ones in the door. We could hear David warming up from outside.
This was only my 4th time meeting David but I wasn't nervous at all. When it was my turn, he autographed my Orion CD and personalized it "To Tina". He has such a good memory of fans. He asked me how old my daughter is now. He couldn't believe she's almost 16! The last time I met him was in Indy back in November of 2016. Back then, I hugged Nathan and then I turned to David. I touched him on his shoulder and said "I won't hug you, I know that you're funny about those things"(why did I use the word funny?). He looked me in the eyes and said " I've changed. My mission changed me". He then opened his arms for a hug. This time in St. Louis after he signed my CD, he said "do I get a hug?" HE REMEMBERED!!! Oh my gosh!!
The concert was my favorite of all of the shows I've been to out of many, many shows. He was himself more than we've ever seen. After all of these years, this was the real David. Fun, dancing and just happy. The happiest I've ever seen him. After the concert, I finally got to meet Tina(rhiminee). She is the sweetest!!
Then Robin, Joanie, Laurie and Pam and I went to dinner at Blueberry Hill. Let's just say that that place is a little different at night compared to daytime
Sunday morning it was time to say our goodbyes. Always the hardest part, hands down. Pam and I made it back to Ohio in plenty of time for her to get back to Michigan before dark. I honestly enjoy spending time with my Archie friends as much as I do seeing David. Many of our Out-Of-Towners couldn't make this trip. David promised for more dates soon so we are hoping there will be one that we can all go to together. It was like a part of us was missing without them, that's how close we've become. All because of David and his music. I'm beyond grateful
️
* * * * * *
Underrated Evolution: David Archuleta, The Journey To Orion And Beyond
From Kristin Rivers
Whatever happened to David Archuleta? Was his career REALLY done? Nope, it wasn't.
A fabulous blog from Kristin …. read it all here and leave a comment!
https://www.yayusa.com/play/music/underrated-evolution-david-archuleta-the-journey-to-orion-and-beyond
The year 2008 was a period of struggle and pain as the United States went through the Great Recession, but also triumph and hope when Barack Obama was elected the first African-American President. For me, then a depressed and quiet fourteen year old girl, life was dull and broken. My faith in God was nonexistent, difficult demons were rampant and I felt hopeless.
Unbeknownst to me, the seventh season of American Idol would forever change me. Almost ten years later, I'm still amazed how one young man around my age who auditioned that year could do such a thing. I never imagined someone who stunned people with his rendition of "Imagine" by John Lennon and many other performances since, while also never losing sight of who he was in the chaos of sudden stardom, would give me a reason to reexamine my entire life.
That young man was David Archuleta.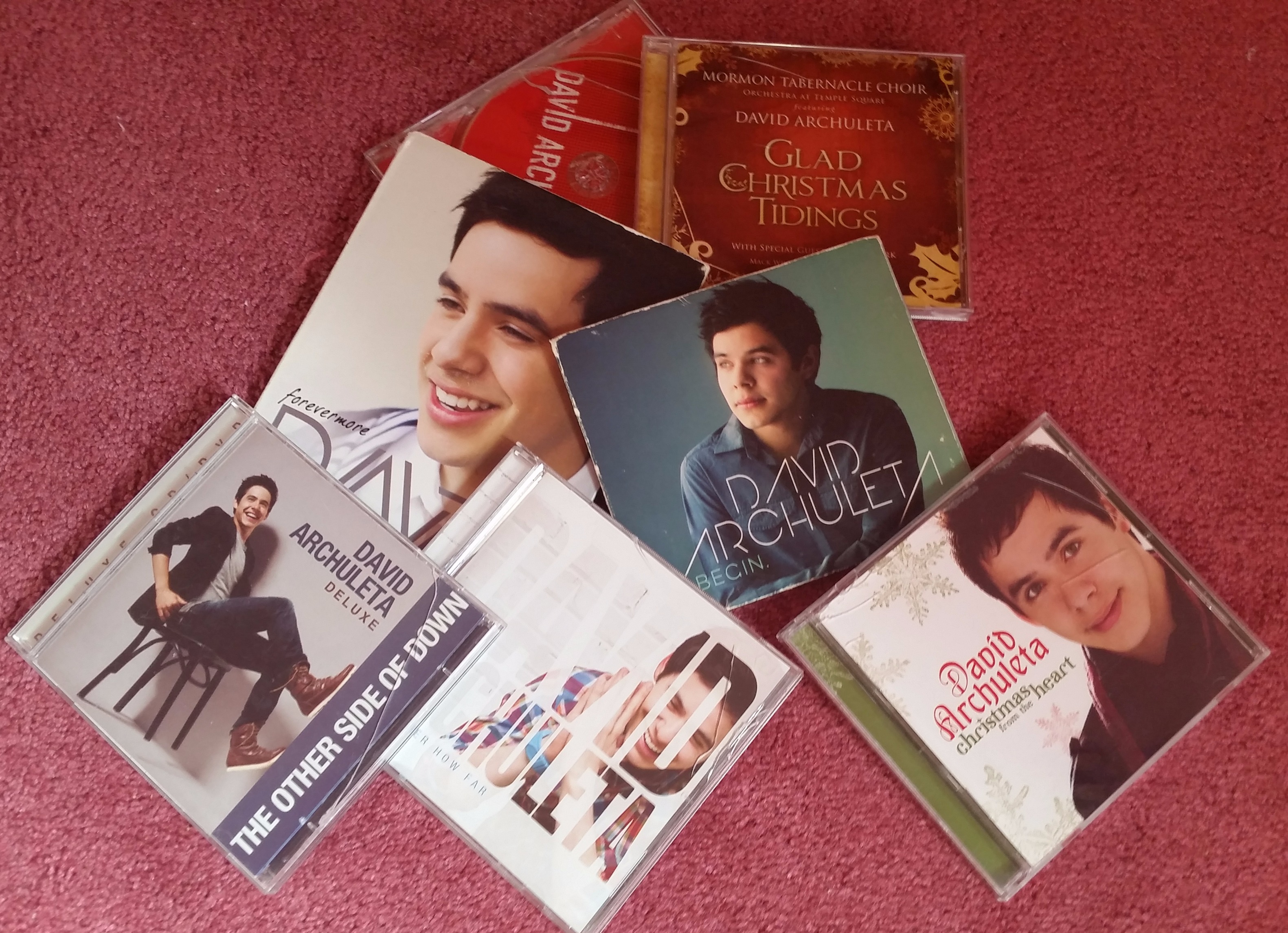 Many of you may remember David Archuleta from his hit single "Crush" off his debut album. Other hits included "A Little Too Not Over You" and "Touch My Hand." In 2009, he released his Christmas album, Christmas from the Heart. Some may also recall his third album, The Other Side of Down, single "Something 'Bout Love" and bestselling memoir, Chords of Strength, from 2010.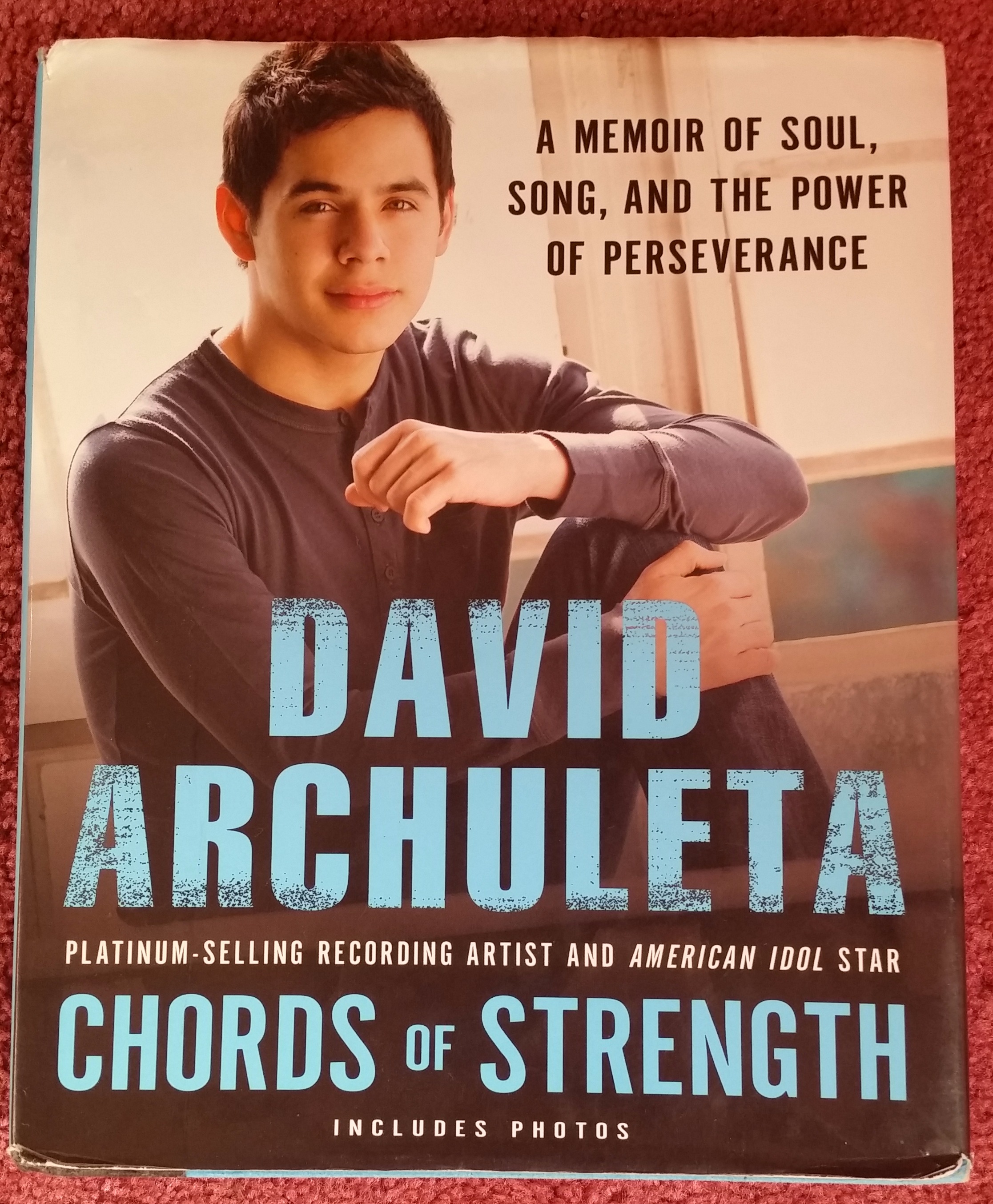 Unfortunately, that's where his career supposedly ends; Archuleta seemingly falling off the radar.
For a time he did, but he never really left.
You see, David Archuleta is still around. You're probably reading that and thinking, "Kristin, if that's the case, then why aren't his latest songs on radio or being talked about?" Frankly, I wish I had a concrete answer. There are a number of reasons, some complicated.
But here's what I can say. As David got older, he realized what mattered to him in life, found confidence in himself and in his voice and decided to stay true to himself and his music. It started with The Other Side of Down, my personal favorite album, and would later culminate in his decision to go on a two year missionary trip to Chile for his church, The Church of Jesus Christ of Latter-day Saints. He made the announcement near the end of his 2011 Christmas tour when he was home in Utah.
Come 2012, he left, leaving behind various emotions among his fans, and me really thinking over his influence on my life and how…lucky I was to have been so inspired and encouraged by a truly great guy. But there were unexpected gifts: albums he recorded to be released while he was gone, his work on a miniseries shot in the Philippines, Nandito Ako, his amazing road manager, Kari Sellards, holding down the fort with his social media and posting things for the fans…and honestly? The list goes on.
In 2014, he came back, but things began going in a completely different direction in terms of social media, music and pretty much everything regarding fame and fandom. We would later find out he found himself again during those two years of serving God and others. He felt a new sense of purpose and perspective after spending so much time away from everything he was used to after Idol jump-started his career.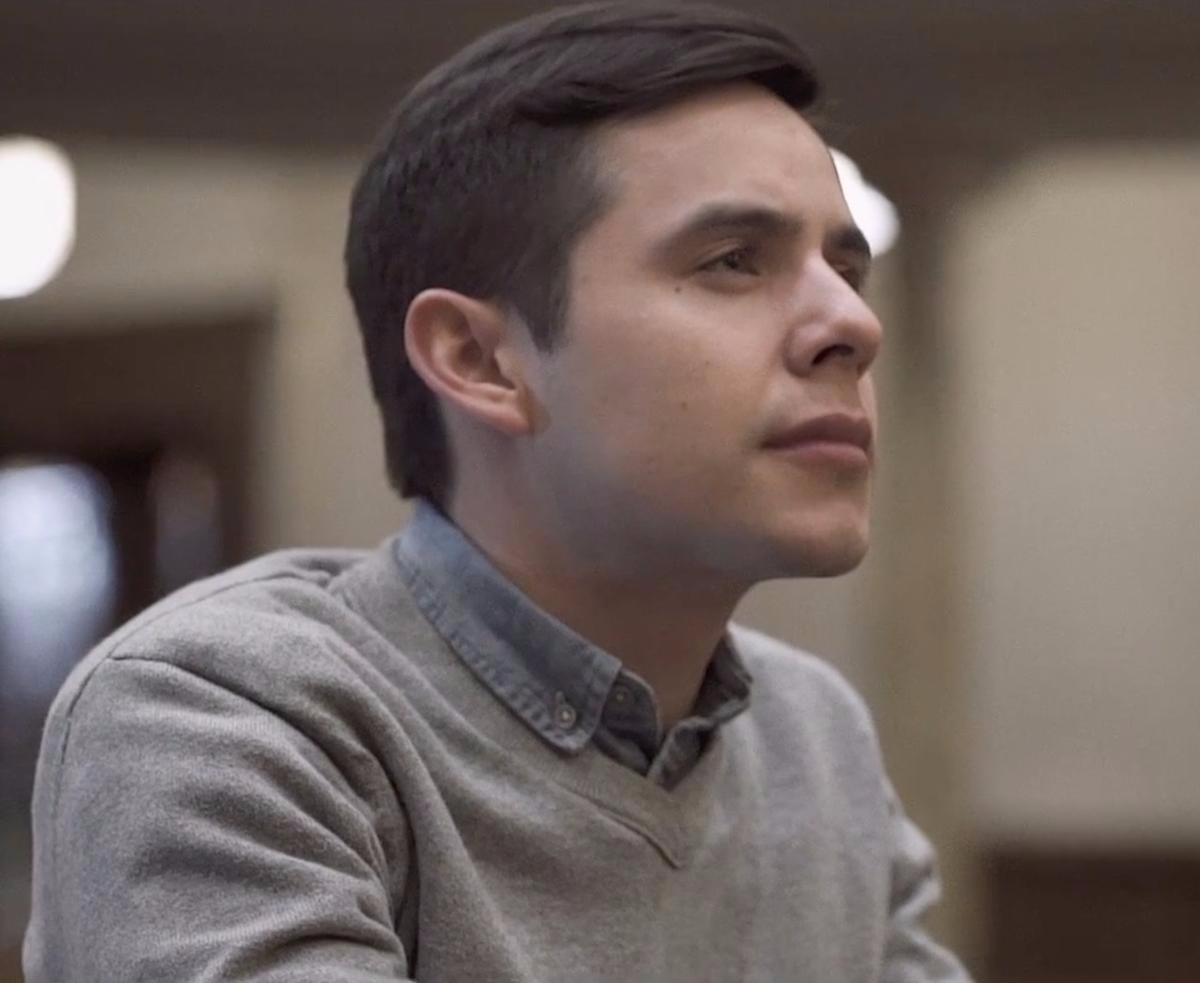 Coming back, though, left him riddled with questions about his future going forward…including if he wanted to do music anymore. The way I saw it, David found himself at a crossroads of sorts not just in his life, but with his passion. I understood where he was coming from because your twenties are the time you spend trying to figure out who you really are. I even found myself at age 22 losing confidence in my writing, and in myself. It was the emptiest feeling I ever had in my life. So seeing not just your favorite musician, but your role model, struggling with such decisions brings it close to home, and makes it all the more heartbreaking.
For David, music was never about the money or having hits. He always emphasized how music could impact people, that it was a chance to connect with the audience and make people feel good when times get tough. His music got me through my teenage years, first two years of college and even his absence for those reasons and many more.
In 2015, he debuted a new song he wrote with two writers down in Nashville called "Numb," describing his feelings and the decision to give music another shot. He would also keep writing music, have concerts and get back out there to the fans, his way. As time went on, and from what I saw online, I could see the joy in his face even more and the gratitude towards everyone who came to his shows. He was more honest, real and open about his trials, the choices he's made and his faith in God.
David Archuleta was truly becoming a better, and more remarkable, man.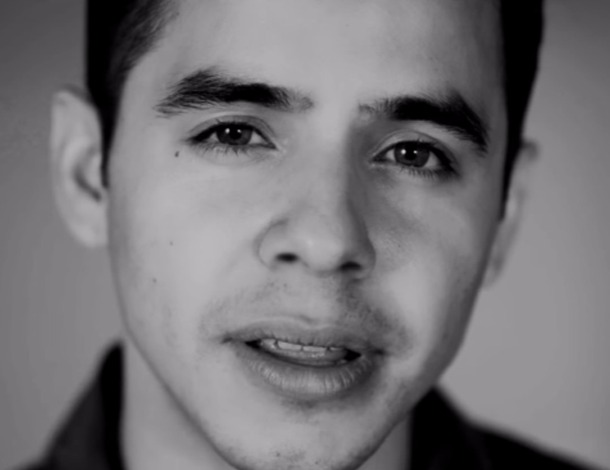 That leads us to his EP, Orion, released back in May. Composed of four songs including single "Up All Night", "Numb,"and two others, they all reflected on his return from Chile, the lessons he's learned and more. You can find the EP on iTunes, Amazon and Spotify. Another EP is expected in August along with a full-length album later on this year.
For me, David became more than this musician I like and have followed for so many years now. He became someone who gave me hope again in life, a new perspective on God, confidence in myself and that I don't ever have to compromise myself, beliefs or heart in my passion. At times he's driven me nuts because of his…very interesting personality. Seriously, there's never a dull moment with the man you never know what he'll do next! Others impressed me with his honesty and realness. If you check out his posts on Facebook, Twitter and Instagram you'll see what I mean. His interviews are also quite fascinating and leave me with some new anecdotes to consider, along with a newfound appreciation and respect for his example and heart.
I have always felt he was underrated for various reasons, and it's not for lack of talent because he ended up runner-up on Idol obviously. For me, he followed his heart and made some pretty big decisions that, according to some, would end his career. But he took those risks, he's still doing what he loves, putting God first and helping others through his music. At the end of the day, he's happy. THAT is what should matter most.
If you're intrigued by this fascinating man, give his music, and the kind of person he is, a chance. You won't be disappointed!
He might change your life too, without even realizing it.
* * * * * *
A Stroll in Logan!
One of the commenters mentioned the fox's name was Pogo, not Pongo. And love the #motherdear
* * * * *
Contigo After Dinner
David posted on his Instagram Story pictures of dinner that made my mouth water! Yum!
And from the @sabores2016Logan Instagram page!
David sang for the group!
I LOVE David's preparation for a song. A bit of nerves, total concentration and then he COMMITS! Geesh, humility and professionalism comes together perfectly!
And a few screencaps!